Early Bird Deadline is December 20th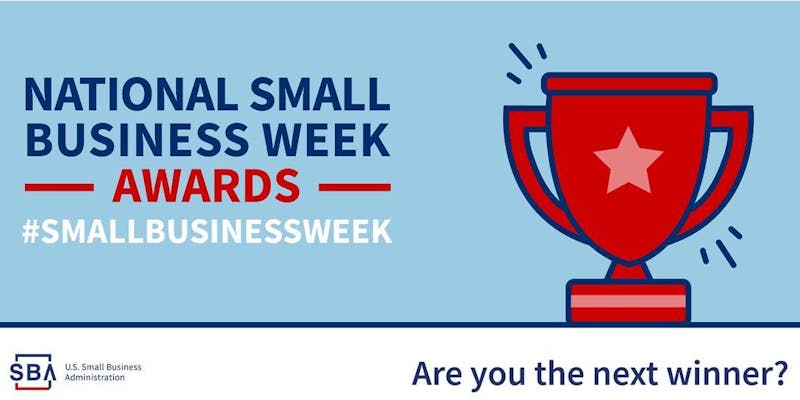 Are you a small business owner with an amazing story to tell; or, do you know of a small business that deserves recognition?
If so, submit your nomination today for the 2020 National Small Business Week Awards.
For more than 50 years, National Small Business Week has celebrated the achievements of America's small businesses and the contributions they make to their local communities, and to the nation's economy.
2020 local award categories include:
Small Business Person of the Year
Small Business Exporter of the Year
8(a) Graduate of the Year
Rising Startup of the Year
Veteran-Owned Small Business
Young Entrepreneur of the Year
Rural Small Business of the Year
Small Business Champion
Visit the local SBA Seattle District Small Business Week Awards site to view eligibility criteria and start thenomination process.
The SBA Seattle District recommends nominations be submitted by the Dec. 20, 2019 early bird deadline. The final deadline for nominations is 12 p.m. PT, Jan. 7, 2020.
For more information contact Desiree Albrecht at desiree.albrecht@sba.gov or (206) 553-2664.
Register to attend a live webinar to get tips and advice to submit a winning nomination:
Wednesday, Nov. 13 | 8 to 8:30 a.m. https://tinyurl.com/11-13-19SBA
Tuesday, Dec. 10 | 12 to 12:30 p.m. https://tinyurl.com/12-10-19SBA